By Dr Olivia Ogilvie, Analyst
What do RocketLab, Soul Machines, PowerByProxi and Aroa Biosurgery have in common? They're all local deep technology (deep tech) companies making bold advancements, with global impact. Aotearoa New Zealand has a highly productive and creative scientific, engineering and technology community, which produces a plethora of deep tech ideas that apply new approaches to real-world problems. These innovations can quickly turn into successful start-ups, but to grow successfully these young companies require both financial and intellectual capital. At Matū Group, our investment focus is on supporting Kiwi-founded deep tech start-ups.
Firstly, what exactly is deep tech?
Deep tech start-ups are businesses based on innovations in science, engineering and maths. Their focus is on solving real-world problems using new technologies that are developed in research labs within universities, government-funded institutions, or private companies. They often seek to address some of society's biggest issues like chronic diseases, climate change, food production and energy creation and storage. And it's a sector that's experiencing rapid global and domestic growth.
"In the decade we're now entering, tech's impact on our lives might become much more profound. Major technological breakthroughs have been accumulating at an accelerated pace."

Dealroom, European Start Up Analysis
Deep tech companies most often have 'something' that makes it difficult for others to copy them. This might be formal patents to protect the intellectual property (around 70% of deep tech companies hold patents), or research that only a handful of people in the world know how to do. A company may have collected a lot of data that will be expensive for others to replicate, or there may be trade secrets in the way something is done.
Good ideas in isolation tend not to flourish, they need a healthy ecosystem that brings together a diverse mix of skilled people, capital, and resources. What we're seeing is a science and engineering ecosystem that is made up of universities and research labs where the deep technology innovation is initially developed and provides a pipeline of skilled staff; governments who have funded the fundamental research and often the initial stages of commercialisation; and investors who provide financial and often human capital to grow the start-up. This ecosystem model holds true in Aotearoa New Zealand, where most deep tech companies have started in universities and have been funded by government research grants.
Because they apply new approaches to problems, deep tech start-ups are inherently disruptive and can displace existing solutions across a range of industries, technologies, and applications. This makes them different from other types of technology start-ups that create a new product or service using existing technology – often referred to as shallow tech, these include developing new apps or delivering small process improvements.
You'll find deep tech companies operating in advanced materials, advanced manufacturing, artificial intelligence, biotechnology, blockchain, robotics, photonics, electronics, and quantum computing. Each of these sectors differs in their technical maturity, market readiness and degree of investor interest as a result.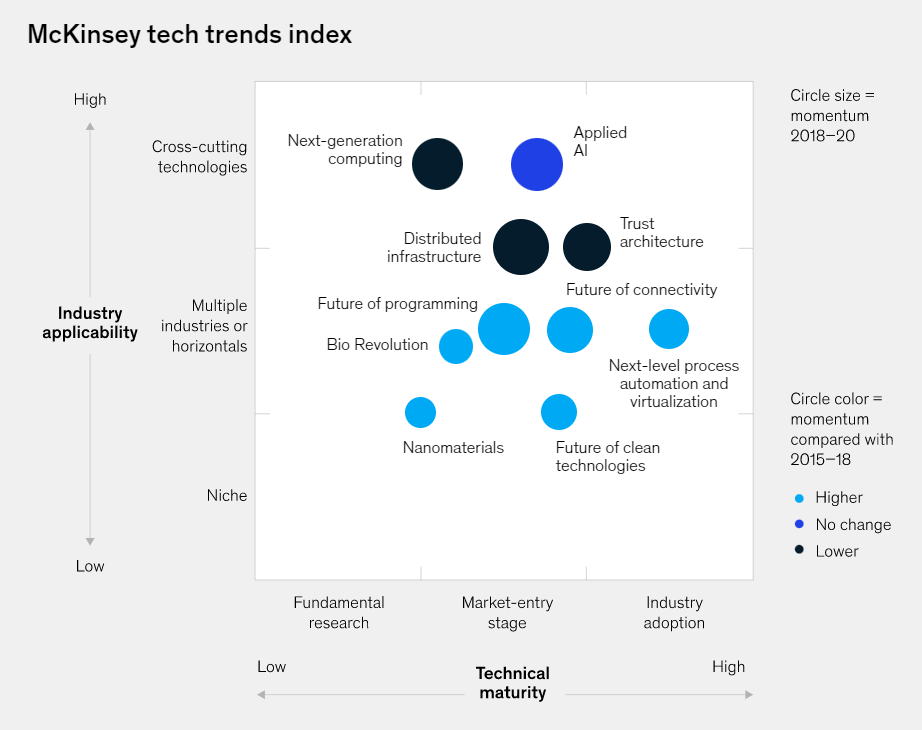 Matū is the bridge between scientific discovery and real world economic ventures
As Aotearoa New Zealand's foremost early-stage deep tech venture capital fund, Matū Group recognises the value of the dynamic and innovative science and technology communities generating ground-breaking opportunities with the potential for global impact.
With unique relationships and access across Aotearoa New Zealand's university and research networks, and relationships with a number of Māori organisations, Matū finds the best opportunities to support and invest in, often before other investors. Matū reviews over 250 investment opportunities each year, choosing to invest in those with verified ideas and defendable intellectual property that offer significant global opportunity, and to which Matū can make a material difference.
Here are just a few examples of the globally scalable, technically sophisticated, IP-rich science and deep tech companies Matū has invested in.
Originating at the University of Otago, Chitogel has developed a bioresorbable hydrogel technology that improves surgical outcomes and patient wellbeing after functional endoscopic sinus surgeries. Already in clinical use and distributed by Medtronics, Chitogel has seen adoption by clinical practitioners both nationally and in the USA.
Ferronova has developed a low-toxicity, non-invasive technology for the rapid and accurate tracing and visualisation of the pathways of spread of cancer to lymph nodes. The technology, developed from research at Victoria University of Wellington and the University of South Australia, is designed to provide a more accurate mapping of these systems, a more detailed assessment of primary tumour pathology, and is designed to enable the detection of micro-metastasis and other isolated tumours which can be missed in traditional diagnostic methods.
A spin-out of Victoria University of Wellington, Rekover Therapeutics is looking to repair nerve damage caused by neurodegenerative diseases such as multiple sclerosis (MS). Currently, disease-modifying therapies only slow the rate of accumulating disability in patients with MS; none reverse the disability. The treatments being explored by Rekover have the potential to improve the quality of life for patients.
Ampersand Technologies is developing the next generation of molecular diagnostics for the animal and horticultural industries. A spin-out based on research from Massey University, Ampersand is able to test for a number of pathogens attacking the Aotearoa New Zealand ecosystem, such as Kauri Dieback and pathogens affecting rainbow trout and tuataras.
Interested in investing in deep tech? Matū is proud to champion this asset class to investors in Aotearoa New Zealand. Matū Iramoe's initial public offering, is now live on Catalist, offering retail investors a unique opportunity to buy into the rapidly growing deep tech sector. The retail offer closes 6pm on 29 November 2021.
Olivia is passionate about the innovation and commercialisation of science, particularly food system engineering, food allergenicity and novel food regulation. Olivia earned a PhD from the University of Auckland in 2020 with her work adding much needed knowledge to the field of celiac disease. Her Postdoctoral Fellowship is on cellular agriculture with a specific focus on cultured meat. She is an inaugural committee member of Canterbury Momentum.
The information contained in this blog post is published for educational purposes only and is only intended to provide general information or opinions. It does not constitute financial advice or a recommendation of any financial product and should not be relied upon as such. You should not use any information in this blog to make financial decisions and we highly recommend you seek professional advice from someone who is authorised to provide investment advice. While all reasonable care has been taken in the preparation of this blog post, no member of the Matū Group accepts any liability for any errors it may contain.