We advance great scientific ideas.
We are looking for ideas with potential to disrupt large markets and achieve global reach. Preferably, these ideas are founded in New Zealand and need to have strong intellectual property rights that can be robustly protected. Sometimes this is a patent, but other times you have a pretty smart team who can keep it a trade secret.
At Matū, we work closely with the companies we invest in, and their founders, in order to guide them to success. We therefore seek passionate and logical founders that are willing take the journey with us. We are interested in hearing from everyone, from the public and private sectors.
Matū is here to address the growing need for IP-rich science and technology start-ups.
The Matū team have an extensive track record of actively growing science and technology companies in complex and international markets. The expertise, advice, and network that comes from such experience is integrated into the capital we provide.
And we speak science – many of us have had experience as researchers and understand the pressures faced. We are on the same team as the innovators we support, and we think that counts for a lot.
The companies and founders we work with need to meet the requirements of our Ethical Investment Policy, ensuring that our investments generate positive outcomes, not just in the form of monetary returns, but by creating a positive impact on our societies and the world.
If you want us to sign an NDA before pitching to us, we will probably decline – please see our NDA Policy.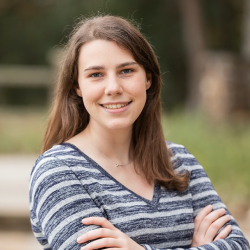 "Matū's founder-focused investment approach has been a big help to us. They have been a part of our team since day one when we founded our company, and they continue to provide prompt and strong support when needed.
Matū's members are a personable group who are totally invested in supporting their portfolio companies. They bring a lot of skill and wisdom and a broad network to the table. 
On top of solid guidance for business development, the Matū team takes care to support the founding team members. As a young female co-founder of a deep tech start-up, I'm hungry for professional growth and mentorship, and the Matū family has taken that into account and makes it a point to offer wisdom and opportunities on this front as well." 
– Dr Katie Wilson, CTO at PowerON
"Matū have been an ideal early stage investor in Alimetry. They committed early and deeply to our vision, and have backed our team completely. The Matū team are passionate about early stage hi-tech companies, and are highly responsive and capable. They have consistently reached into their networks to provide support, advisors, contractors, and partners. I would highly recommend Matū to other early stage tech companies seeking smart partners."
– Dr Greg O'Grady, CEO at Alimetry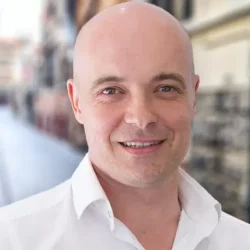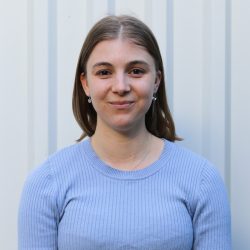 "Matū have actively supported us since investing in our Seed round. Their support has been precisely what we needed to turn our idea and science into a fast-growing company. They helped find external mentors to support our founders' personal growth. Weekly meetings between Matū and management have made a real difference to our progress, particularly in the early days when we have so many questions. Matū has also provided governance support, equipping us with an experienced chair and board members to whom we would not otherwise have access. Having Matū's network and active support has made a real difference in how we have grown and has helped support the confidence of our founding team." 
– Dr Olivia Ogilvie, CEO at Opo Bio
"We wouldn't be where we are today without the support of Matū. They have provided resources and guidance on the more administrative side of running a business, something that we as founders could quite easily have missed in our eagerness to get our product out there. I think as startup founders, sometimes we can be a little like racehorses, and the folks at Matū have been nice enough to remove our blinders. They also have opened many doors for us, and advice on how best to walk through their door. We here at Rosterlab look forward to continuing to work with their excellent team for many years to come."
– Daniel Ge, Sunny Feng, Dr Isaac Cleland, Founders at RosterLab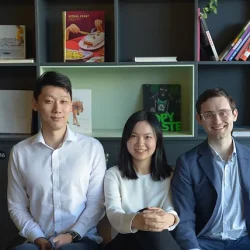 When it comes to finding the right investment for Matū, our investment mandate guides our actions, interactions, and decisions. We look for:

Verified science/technology with defendable IP
Consideration is given to the quality of the science, and we're looking for successful founders who have backed up their products through research, findings, and defendable IP.

Large global commercial potential to produce above average returns
Ideas and products need to have global relevance and growth potential, with a plan for expanding into offshore markets.

Clear go-to-market pathway towards paying customers
We want to be able to clearly see an initial plan and timeline for getting your product out to market.

Passionate inventors and founders
We look at the strength of your team and business. You need to truly believe in the potential of your product and surround yourself with others who feel the same way.

Opportunities for Matū to add value and support the company
We believe it isn't enough to just invest, it's important to have a shared vision and values to add value to the investment dollar, so we look at how Matū can govern, guide, mentor and assist.

Co-investment with known syndicate partners to reduce risk and extend networks
We look for a willingness to increase value through wider networks and capabilities where specialties are needed to get your product off the ground.

A connection to the Aotearoa New Zealand scientific and innovation ecosystem
We seek to build strong companies with a global growth focus, growing employment and technical capabilities within Aotearoa New Zealand's own workforce.
Interested in applying for funding?